Overview
Overview
Our team provides research and analytical support to investment and distribution teams at MacKay. We focus on fixed income and multi-asset solutions while using our platform to drive collaboration and engagement at MacKay through research and project-oriented work.
Macro & Quantitative Solutions Team
Macro & Quantitative Solutions Team
Insights
Insights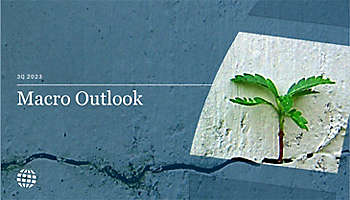 4 MIN READ
Over the first half of 2023, the US economy exhibited considerable resilience in the face of ongoing monetary tightening. Read more to learn why we believe the resilience story should not be overplayed.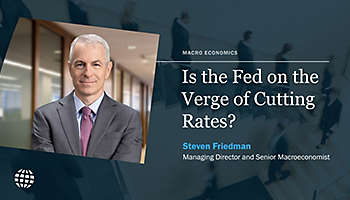 3 MIN READ
Don't count on it. The Fed is willing to tolerate labor market pain in order to bring inflation back to target and make sure it stays there.
Recession, Resiliency, and Risks
In his 2023 outlook, our senior macroeconomist Steve Friedman gives his perspective on a possible recession in 2023, what the path for a soft landing would look like, consumer stress, and more.
3 MIN READ
In 2022, the vast majority of developed market central banks significantly tightened policy as they sought to address broad-based inflation.
5 MIN READ
Chair Powell has stated that the high level of openings affords policy-makers the opportunity to fine-tune labor demand without causing a recession.
Asset Allocation Discussion
Watch our panel discussion on understanding asset prices, inflation and growth in a structured way.
Panel Discussion – Economic Outlook
By year end, GDP growth is likely to slow to its trend rate of about 2%, with core inflation still above 4%. We continue to expect the Federal Reserve to raise policy rates at every meeting this year.
6 MIN READ
In his first speech following the March FOMC meeting, Chair Powell noted that the historical record provides "some grounds for optimism" regarding prospects for a soft landing. But focusing on periods of high inflation suggests this optimism may be ill-founded.
5 MIN READ
There remains a wide gap between Chair Powell's tough words on inflation and the Committee's latest projections, which still show a leisurely rise in the policy rate despite high inflation.
Tougher Talk on Inflation: A Post-FOMC Round Up
In Tougher Talk on Inflation: A Post-FOMC Roundup, we discuss the Fed's growing emphasis on fighting inflation, while also noting how accommodative policy remains. Listen for more insights.
Out of Patience: A Post-FOMC Round Up
In Out of Patience: A Post-FOMC Round Up, Steven Friedman and Stephen Cianci discuss the Fed's pivot to raising rates, the inflation outlook, and how we're repositioning portfolios.
6 MIN READ
There is reason to worry about inflation and the Fed's hawkish pivot. But there are also reasons to remain constructive about the outlook. Here are three.
Macroeconomic Outlook for 2022
Macroeconomic Outlook for 2022
5 MIN READ
An accelerated tapering of asset purchases gives the FOMC the option of three to four quarterly policy rate increases next year.
6 MIN READ
Recent market chatter about stagflation risk is understandable, given disappointing economic data and continuing price pressures.